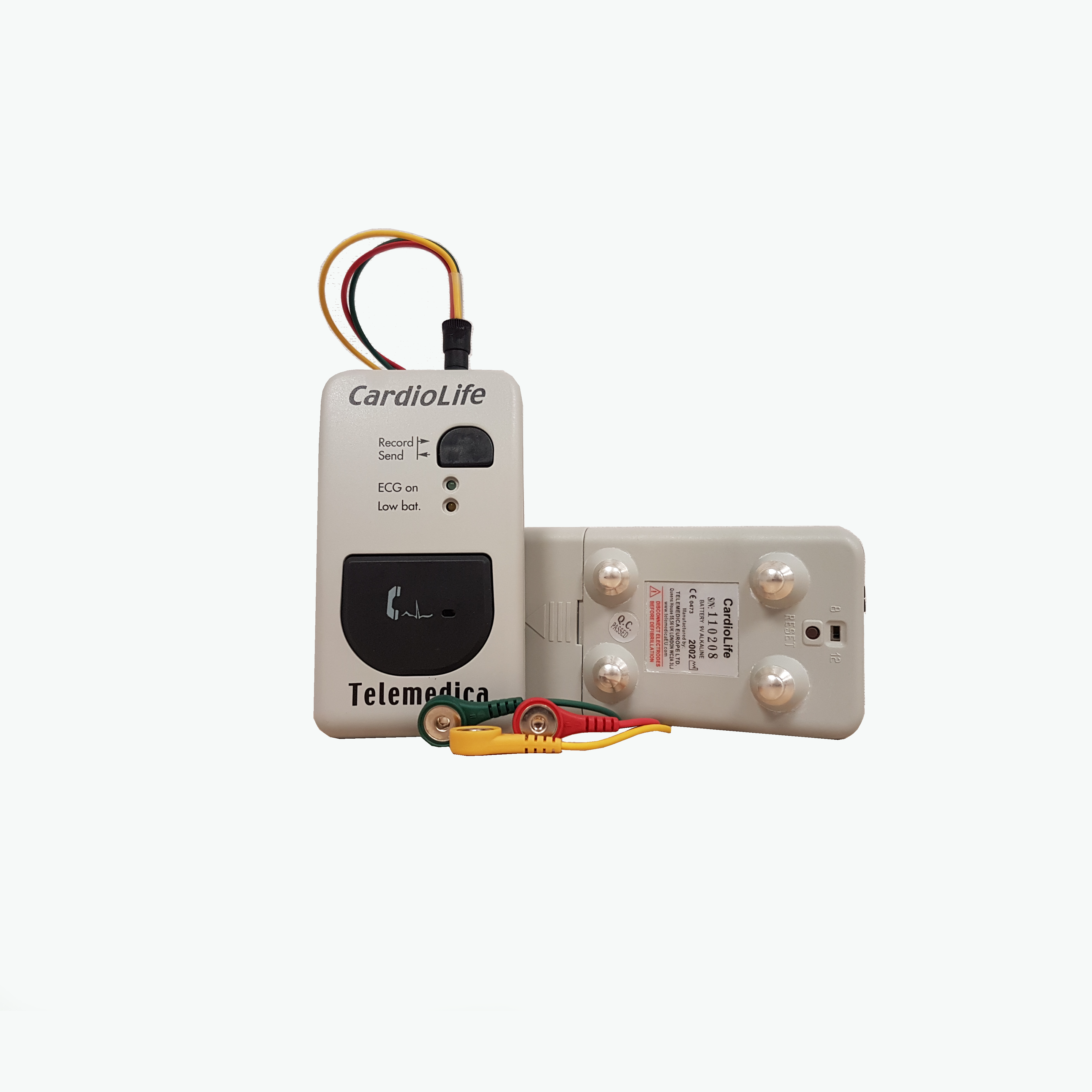 CardioLife
Transtelephonic electrocardiograph - Heartview R12/8 technology by AEROTEL
CARDIOLIFE is a portable transtelephonic EKG device powered by battery that can record a 12-lead electrocardiogram (EKG) with high-quality diagnostic potential. This device is equipped with a 3-conductor patient cable and 4 metal electrodes placed on the rear of the device. It records 4" per derivation and 10" of the second derivation in three subsequent moments.
The design of CARDIOLIFE enables the patient to operate autonomously by attaching the electrodes and recording the EKG. In fact, this device is certified for self-diagnostic use. The recorded EKG is then transmitted to the Operating Center of Cardio On Line Europe through acoustic coupling with a regular phone. CARDIOLIFE allows a wide range of uses: medical certificates of fitness for non-competitive sports, renewal of driving licences, diagnostic use for the interpretation of suspected cardiac symptoms, cardiologic remote assistance home health care patients, monitoring for pharmacological studies and for all applications requiring an EKG. It is of utmost importance underlying that after the transmission the EKG is read by a cardiologist of the Operating Center of Cardio On Line Europe. The confidential and exclusive relationship between physician and patient is granted in each single case.
This electrocardiograph is legally certified and recognized by Italian Ministry of Health as class IIa medical devices.